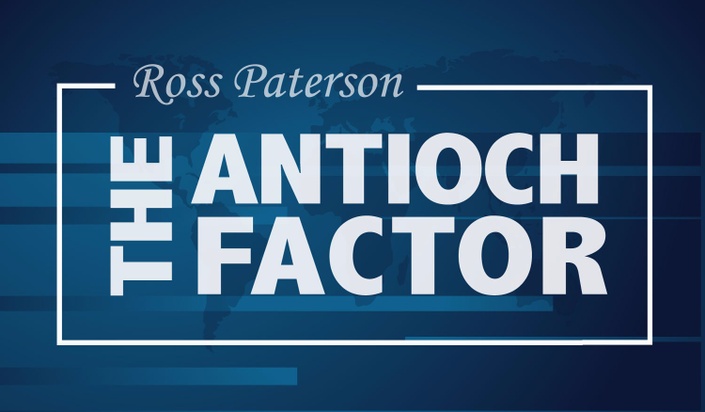 The "Antioch Factor"
The Biblical foundations for working in cross-cultural mission.  A look at the book of Acts for some surprising insights and warnings!
The Antioch message is an important look at the first 15 chapters of the book of Acts. Ross presents a stark choice that no Christian or church can avoid making – whether we become a Jerusalem church or in Antioch Church. Ross unpacks what that means, and its critical importance, from the events of the early church in Acts. Why did Paul find Jesus in Damascus, not in Jerusalem? Why was Paul sent out with Barnabas from Antioch, not from Jerusalem?
At the time of launching the Fieldpartner site, Ross has just returned from Burundi in East Africa where he was main speaker at a conference for church leaders from that nation, who wish to join together to send Burundian believers out as missionaries. A significant leader there had read the book version of this message, was impacted and therefore invited Ross to share that message to his people. Shortly after that, in a meeting with house church leaders from China, Ross was asked by a leader whom he had never met before: "Are you the one that wrote the book about the Antioch church?" The Lord has used this message across many nations – in China and Taiwan, in the US and in other countries. We write these words not to boast but rather to say this life changing message is critical to you and to your church.
This is the audio visual - and significantly updated - version of the message of Ross's book "The Antioch Factor" (also published as "What In The Word Is God Waiting For?").
5 talks of The Antioch Factor

In these 5 talks Ross shares his life's message. He shares concerning what the Bible says about cross cultural mission being the heart of God's plan for the church, especially focussing on the book of Acts and the early church. God has used this teaching in the US, Africa, India and Asia - where churches have adopted this teaching in Bible schools and essential training of believers.
The Antioch Factor #1
The first talk is a basic introduction. Ross starts with Acts 1:8 to show that Jesus divided the world into 4 different territories, and every church should involve in each of these 4 regions. But often we ignore the difficult one, "the ends of the earth", even though Jesus told us to reach peoples who are different from us. This is a unique opportunity to think this matter through before the Lord.
The Antioch Factor #2
Ross in this second talk in the series looks at more verses from the New Testament, to show that cross cultural mission is a key part of the Bible's teaching from Genesis to Revelation. He then begins to look at the church in Jerusalem. He comes up with a very surprising conclusion which may shock you! Listen on to find out what that conclusion is!
The Antioch Factor #3
God gave the Jerusalem church 3 great chances in Acts chapters 8-11 to understand His global agenda, but they did not. Ross asks the question "am I communicating to you the strength of resistance to the Gospel going to the ends of the earth?" Ross then shows how God birthed the church in Antioch to move with that global agenda.
The Antioch Factor #4
Ross stresses eight key elements that make up the Antioch church. He states that Antioch churches do not grow up by accident or naturally, rather like weeds in the garden. We have to be intentional in making sure these elements are in play in our churches.
The Antioch Factor #5
Ross continues to stress that Antioch churches do not happen by accident. He gives more elements that need to be in play for us to become an Antioch church today, sending folk out and supporting folk to reach the nations.
Your Instructor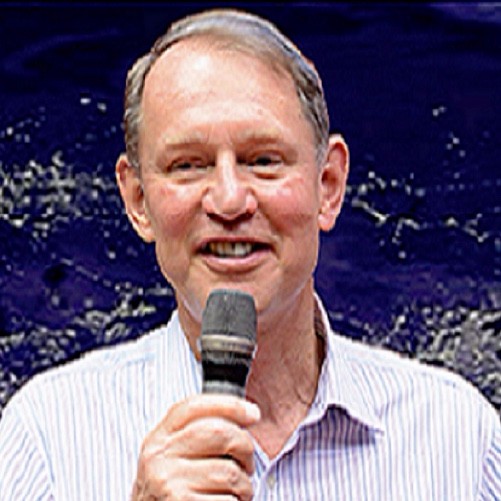 Ross Paterson's original call from God in the early 60s was to serve China - her people and her Church.
He has been faithful to that call, going first to Taiwan as a missionary in 1969. Today, Ross travels across a number of nations, preaching and teaching (individually or together with Christine). It is Ross and Christine's desire to see God's Word brought back to its rightful place in the Body of Christ and to see the church of Jesus Christ embrace a biblical burden for world mission.
During the late-70s, as China began to open up, Ross began to embrace a number of opportunities to serve that great land and its Church. This has involved: training Chinese believers, raising up teams to produce Christian books (more than 20 million to date) and hundreds of thousands of teaching DVDs together with web and radio materials, for serving the Chinese Church.Ross has been responsible for setting up agencies involved in the sending of short and long-term workers into China who are active in business; humanitarian fields (orphans and the poor etc.); the teaching of English in schools and universities; intercession and work in some of China's unreached areas.
Ross has set up three schools of mission – two in China and one in Taiwan – and is thus involved in training a new generation of cross-cultural workers. Ross has also written a number of books on mission and China, some now translated into other languages.
Ross serves in Derek Prince Ministries as a member of the International Council (a role he has held for many years) and also as Director of DPM China.
In 2013, Ross stepped down as International Director of Antioch Missions – Chinese Church Support Ministries which he founded in the 1980s (and which continues to serve China's Church from its nine national bases worldwide). Ross,however, remains closely involved with the Asian bases (Taiwan,Singapore and Malaysia) and with the work inside China.
ICARE is a charity specifically set up for humanitarian work inside China. The ICARE team are qualified professionals serving in fields of agriculture, medicine and education.
Course Curriculum
Before We Begin
Available in days
days after you enrol
5 talks of The Antioch Factor
Available in days
days after you enrol
Wrapping Up
Available in days
days after you enrol
Frequently Asked Questions
When does the course start and finish?
The course starts now and never ends! It is a completely self-paced online course - you decide when you start and when you finish.
What if I am unhappy with the course?
If you have any issues with accessing the course, or with its content, please get in touch, we'd be happy to help! You can contact us at fieldpartner.org/contact.